Gargoyles & Grotesques
We tend to call any piece of architectural sculpture that depicts animals a gargoyle. However, gargoyles are traditionally decorative waterspouts that preserve stonework by diverting the flow of rainwater away from buildings. The word, gargoyle, derives from the French gargouille, or throat, from which the verb, to gargle, also originates. The scultural waterspout became most popular with Gothic design. Grotesques serve a variety of other practical and ornamental functions such as corbels or capitals. Grotesque can apply to any fanciful human or animal form. These sculptural creatures appear most commonly on religious buildings, but also on educational institutions, municipal buildings and even gothic inspired domestic dwellings.
At Wells Reclamation, we have intetesting stock of both new and reclaimed gargoyles & grotesques, dragons and gremlins. These can used in the traditional sense or purely as decoration.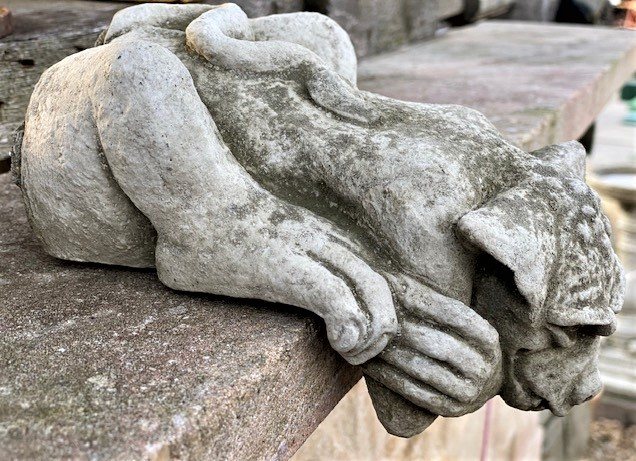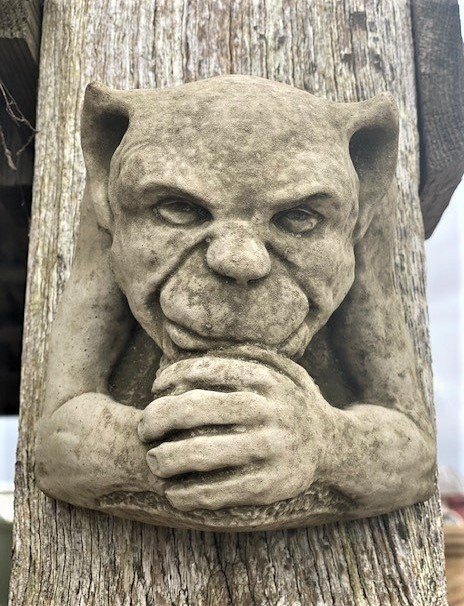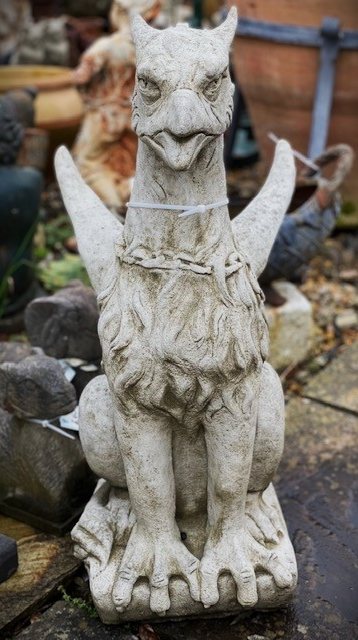 Griffin
Large Griffin sitting down.