Roofing
There are many many options for roofing tiles all of which have come from four original types...Slate - thin rectangular in varying sizes and thicknesses, plain tiles - made from clay, pantiles - clay tile with an 'S' shaped profile, and double roman tiles - like a pantile but has a distinctive flat profile with a small roll.
Using reclaimed roofing tiles allows you to not only have an authentic roof for your period property, but reduces the demand on the envrionment to produce new ones. Using reclaimed roof tiles is definitely the greener option.
Be aware that when restoring old property or building new ones, the planning office will put restrictive clauses in your planning application referring to your choice of roof tiles. They will have to be in keeping with the existing property and the surrounding area.
Wells Reclamation has a large and varied stock of reclaimed roof tiles and new slate roof tiles for the restoration of period property. Large stocks are always available.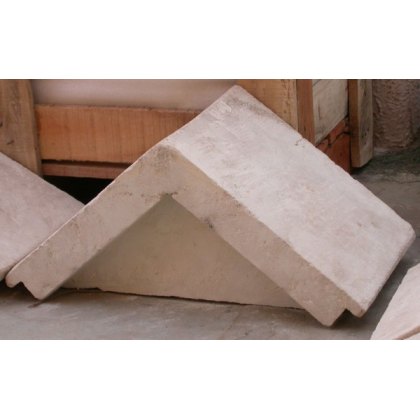 Stone Finial Ridge
Hand cut natural stone roof finial. Used as the finishing stone on the gable end wall.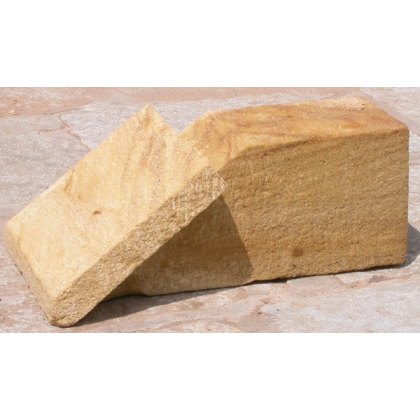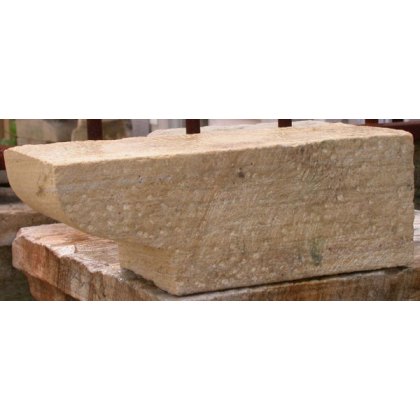 Stone Corbel
Hand cut natural stone corbel. Used in conjunction with stone kneeler and roof coping to cap a gable end wall.